Akio Sugimoto
SENIOR ADVISOR – JAPAN INDIA BUSINESS
Amarpreet Kaur
PARTNER – PERFORMANCE & CULTURE, DIVERSITY & INCLUSION
Mandeep Singh
PARTNER – TALENT & REWARDS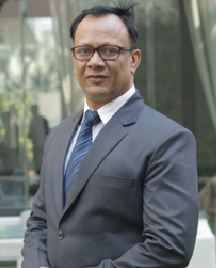 Manish Shukla
HEAD - RECRUITMENT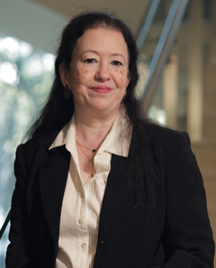 Vijaya Sampath
PARTNER – HUMAN CAPITAL
X
Amarpreet founded HRhelpdesk® in September 2010 around a unique concept of work-from-home, supporting women professionals in pursuing career opportunities outside the practice of travelling to office and yet being able to deliver work at strategic level rather than the mundane back office work which gets ear marked to be given to Work from Home professionals.
Over the years Amarpreet has been a consultant to Indian, Japanese and American clients in building, stabilizing and efficiently running the people agenda in their companies. She is committed to enhancing awareness on Prevention of Sexual Harassment of Women at Workplace, and other factors that deter the workforce from being productive.
Since 2010 Amarpreet has been involved in her relentless task of ensuring that women continue to be in the workforce. For ensuring this she has trained, mentored, coached, provided assistance to thousands of women free of cost, on how they can handle the challenges they face at their workplace which inhibit basic human rights. Having championed the cause of mining data to speak beyond individual beliefs and perceptions, Amarpreet believes research forms an important part of any solution, by not only helping us understand an issue in greater detail, but by also throwing up insights for long-lasting and high-impact initiatives. Not only has she supported women in Rural areas, but she has supported women across the country from rural, semi-urban and urban landscapes.
Amarpreet also runs an NGO with the name of HRhelpdesk Trust focused at empowering women. Her belief is that women need to be provided a safe and dignified workplace for them to be able to live a life which has the element of freedom in it. Amarpreet is B.A by education and has done higher education capsules from Indian School of Business, Hyderabad and Tata Institute of Social Sciences, Mumbai. She has also authored a book on women empowerment called Ansuna.
X
An alumnus Waseda University, Japan and Banaras Hindu University, India, Akio has deep knowledge and interest in the area of Japan India relationships. Over the years Sugimoto has not only gained high level of proficiency in the area of speaking and understanding the Hindi language, but he has also had exposure to understand how businesses are run in India and how to build lasting employer-employee relationships.
He established his company in India, in the year 2001 and had been successfully running the same till he chose to use his vast and deep knowledge of India for further strengthening the relationship between India and Japan by joining the Japanese Ministry of Foreign Affairs in 2016. He was assigned as Second Secretary to the Japanese Embassy in India till the year 2020.
Over the last 30 years Akio has advised numerous corporates across sectors and key Japanese dignitaries across hierarchies on how to build a strong Japanese India relationship in their businesses.
An avid learner, risk taker and an explorer, Akio has travelled India extensively and has also authored a book. Akio's knowledge and skill of Japanese and Indian relationships are further strengthened by the fact that he has successfully attained freedom from the jaws of death by negotiating his own release when he was kidnapped on two separate occasions.
Akio advises businesses on building a strong base in India by providing market research, getting the Human Resource processes right and assisting in setting up the business in India. Over the years he has been instrumental in supporting the requirements of METI, MEXT, JICA, Japan Foundation, Japan Research Institute, Japan Kantar Research, KDDI Research, Fuji Keizai, Japan-India Association amongst many other companies and organizations.
In his current role, he is the Managing Director of Jai Collaborations and a Senior Advisor with HRhelpdesk
X
An alumnus of Indian School of Business, Hyderabad, XLRI, Jamshedpur and IIM-Bangalore, Mandeep is focusing in the areas of Diversity, Talent and Rewards. Over the years, Mandeep has worked with Vodafone, MetLife, Aviva, BMR Advisors, Naukri.com and accumulated extensive successes in the area of people management showing some unique and high impact contributions to the companies he has been associated with. He brings on the table expertise in Diversity, HR Strategy, HR Audit, Talent Management, Leadership Development, Training & Development and Rewards.
Mandeep has experience both as a HR consultant and as a corporate Human Resource professional having experience in a wide range of industries and sectors. Mandeep has a total of 20 years professional experience and has certifications in many psychometric tools job evaluation methodologies. His key contribution has been in ensuring that the Human Resource function delivers and talks business strategy.
He is a Trustee of HRhelpdesk Trust, an organization working actively on Women Empowerment and has been actively working in this area for many years, he also co-lead a national campaign along with UN Women and Ministry of Women and Child Development, Government of India.
Mandeep's philosophy on managing people assets revolves around the core belief that individuals want to succeed and provided the right enabling environment, they would succeed.
By education Mandeep has completed B.A Psychology and Post Graduate Diploma in Management. He also has completed certificate courses from Indian School of Business, Hyderabad, Xavier Labour Relations Institute, Jamshedpur and Indian Institute of Management, Bangalore.
X
Manish is a professional with over extensive experience in the corporate sector. Over the past 15 years he has been involved in talent acquisition, head hunting, leadership hiring with exposure to Technology, Banking, Services, relationship management, social advocacy, manufacturing, Logistics and many other sectors.
He has been involved in leading and closing positions both in Technology and Non Technology related roles, his vast experience has given him exposure to hire in Dot net, Technical Architect, Java Developer, SQL, Front End engineering, Data analyst, exchange administrator, Cloud ops (AWS, Microsoft, Google etc), Dev-ops-Engineer, Sap Test Manager, Java spring developer, Xojo, C++, Infrastructure Engineer, Scrum Master, Hybrid Android Developer, iOs Developer Hybrid amongst other.
His ability to quickly grasp technology and be able to assist in closing has provided him the unique distinction of being able to manage intercompany and inter technology recruiting
By education Manish is an MBA in Sales & Marketing and a Bachelor of Science from Gorakhpur University.
X
Vijaya started her career in the Department of Personal & Training, Government of India, way back in 1985 and has contributed to the area of Human Resources through her associations with organizations like Arthur Anderson, Ernst & Young, BMR Advisors and Deloitte.
Over the years Vijaya has worked in the area of Diversity, HR Strategy, Compensation & Benefits, HR Policies and Procedures, Talent Management, Leadership Development, Training & Development and Employee Engagement.
For the last 12 years, Vijaya has been a member of the ICC in her organizations and has headed many internal committees in her capacity as Director HR. Apart from that Vijaya is a core member in the NGO HRhelpdesk Trust, the NGO is operational from 2018 and works in the area of empowering Women by way of educating them on legal rights, employment opportunities, skill building, health awareness, etc.
Vijaya has also had the opportunity to manage Human Resources practices and procedures across various business groups advising business leaders in aligning their business goals to people goals. Apart from advising businesses within the organizations she has been associated with, Vijaya has also provided consultations to organizations as a consultant on making their HR practices more people and business friendly.
Vijaya has a total of 35 years professional experience. By education Vijaya has completed B. Com and Post Graduate Diploma in Human Resources & Industrial Relations. She has also completed certificate courses from Indian School of Business, Hyderabad.