Amarpreet Kaur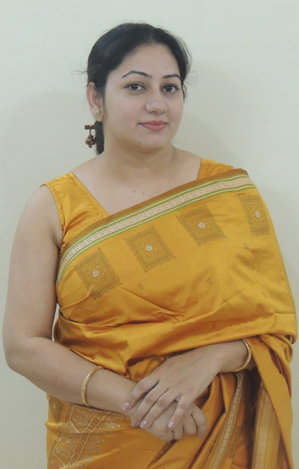 An alumnus of Indian School of Business, Hyderabad, Amarpreet is the Founder and Partner – Performance & Culture, Diversity & Inclusion at HRhelpdesk® . An avid social activist for empowerment of women at workplace, Amarpreet has contributed in numerous projects, trained many women and realigned corporate policies for many companies on enhancing Women Empowerment at the Workplace. She founded HRhelpdesk® in September 2010 with a unique concept of Work-from-Home, supporting women professionals to pursue career opportunities outside the practice of travelling to office.
Amarpreet has consulted Indian, Japanese and American clients in building, stabilising and efficiently running the people agenda in their companies.
She spends a considerable amount of time in enhancing awareness on Prevention of Sexual Harassment of Women at Workplace by running workshops, providing counsel and mentoring affected women.
While Amarpreet has expertise in all areas of Human Resources, her passion lies in molding the culture of organizations to build highly effective workplaces. She does this by training, cultural interventions and providing counsel and mentoring employees.
Amarpreet has a total of 15 years' professional experience. She is certified in Total Rewards by Aon Hewitt and is a certified MBTI practitioner. Amarpreet can be reached at amarpreet@hrhelpdesk.in.
View Amarpreet's LinkedIn profile to know more about her.
Mandeep Singh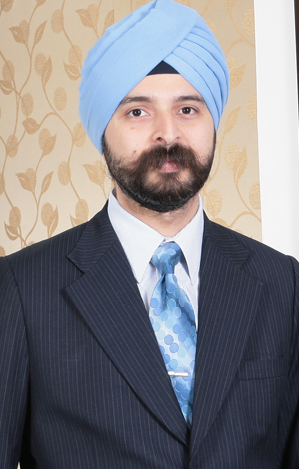 An alumnus of Indian School of Business, Hyderabad; XLRI, Jamshedpur; and IIM-Bangalore, Mandeep is Partner – Talent & Rewards at HRhelpdesk®. In his previous roles, Mandeep has worked with Vodafone, MetLife, Aviva, BMR Advisors and Naukri dot com. Over the years, he has had extensive experience and successes in the area of people management and has shown some unique and high-impact contributions to the companies he has been associated with.
He brings to the table expertise in HR Strategy, Talent Management and Rewards.
Mandeep has experience, both as a HR consultant and as a corporate Human Resource professional, in a wide range of industries and sectors.
Mandeep has a total of 17 years' professional experience. He is certified in Hogan's, SHL, Thomas profiling, Mercer and Hay job evaluation to name a few. Mandeep can be reached at mandeep@hrhelpdesk.in
View Mandeep's LinkedIn profile to know more about him.
Neetu Katyal Piplani
Neetu is a passionate marketer with excellent communications skills and deep experience in all facets of content, which includes strategy, creation, and management. She understands the markets and the needs of the clients that help accomplish multiple achievements with favourable results.
With an experience of over 20 years, Neetu brings vast industry knowledge and experience to the table. She began her career as a journalist and experienced instructional design, content-based alliances, business development, and corporate communication along her professional journey. She was leading the internal communication function of her last organization and handling marketing support for Asia-Pacific region, before embarking on work-from-home freelance assignments. Working as a freelance writer/editor, Neetu has worked for numerous clients in various sectors including, education, information technology, social sector, medicine, finance, and so on.
Neetu is good with researching information and can present complex issues, in a simple, easy-to-understand way. She thrives in unstructured situations with result-orientation being her strong point. She is passionate about her objectives and has keen attention to detail.
Neetu looks out for new ideas, new techniques, and new challenges as she believes learning is growing. She likes to manage the fine line between personal and professional relationships, and is a straight-forward person to deal with.
Neetu leads Markets & Outreach and can be reached at neetu@hrhelpdesk.in
HR Consultants
HRhelpdesk® has a dedicated team of HR professionals with an average experience of eight years. The team comprises experts in HR operations, generalist, engagement, consulting, rewards and training. The team represents a working experience from various industries, thus presenting a unique blend of HR experience. This helps provide an all-round HR Outsourcing and HR Consulting experience.
Want to join us? Click here and start communicating with us. We will be happy to understand your interests and skills for opportunities to work together.