Said no to sexual demands, instead of assistance, I am being told I was doing this for fun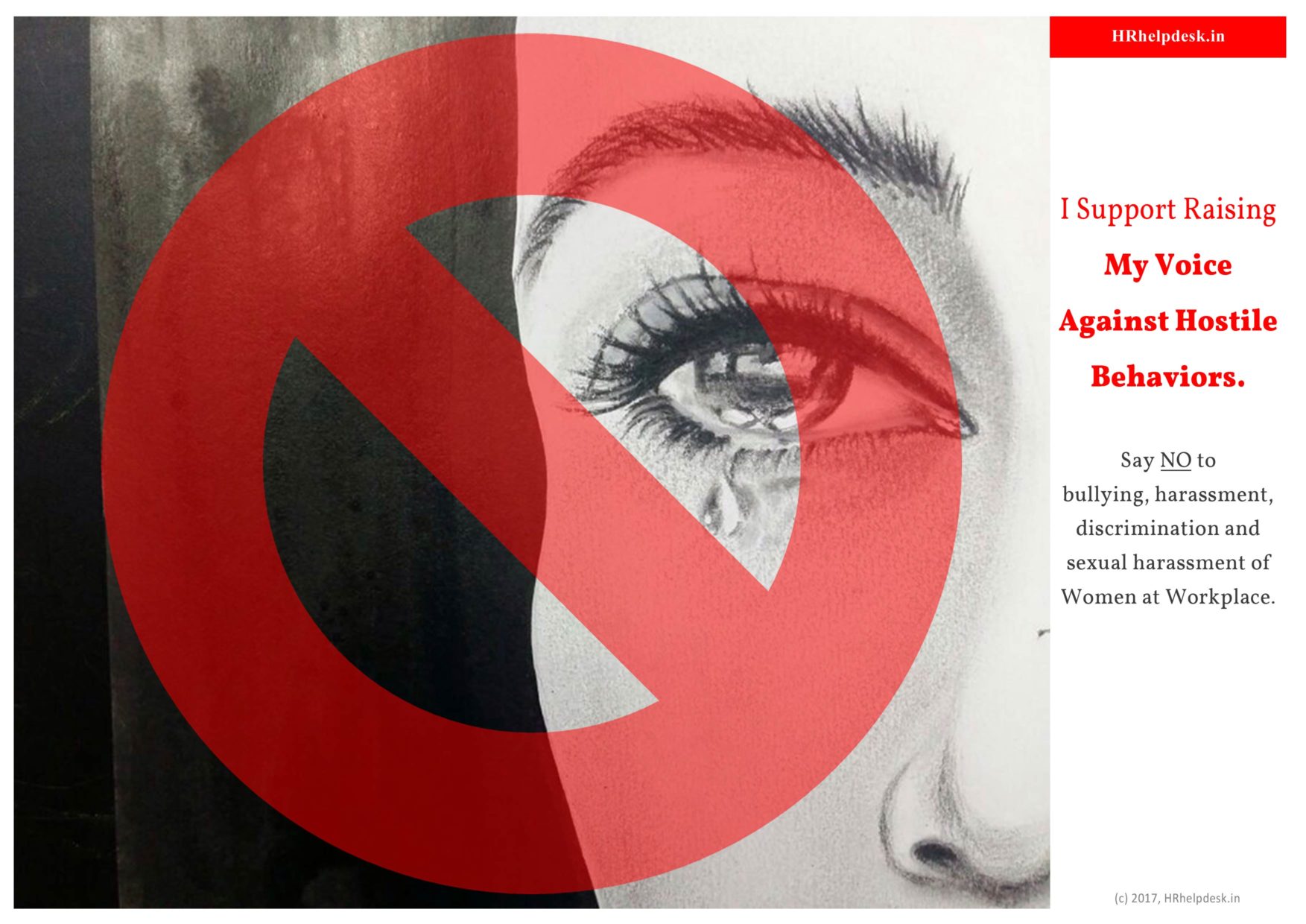 Key Hostile Behavior faced – Sexual Harassment
Read My Story
I have been working with a multinational company since 2013, this is the company I joined as a campus placement. I have been doing good over here and have got 2 promotions since the time I joined. In the month of September 2016, we had a new supervisor who joined our team as the previous one resigned and left. The new manager came from an internal transfer and has been with the company for quite some time. From what I understand, he has more than 15 years' experience and a sizeable one in our company.
During one of the offsite post his joining as our supervisor, there were games which the facilitator was getting all of us to play, according to them, these are management games, which help build a strong team and have positive impact on the company. So, all of us, about 20 of us, 10 of us were women also played. Everything is done in a very professional manner.
During the game, one of the questions was, "who is the smartest person in the room", and that came to me. I took the name of my manager. This was not out of any feeling or emotion, but just an honest comparison of all present in the room. I then forgot about it, until I was reminded of it very rudely later.
Once we reached back office, the manager would take everyone present in the office for a small tea break right outside the office, it would be 15 minutes' break and about 5-10 of us would go. He was also habitual of taking people for tea breaks and do their reviews, or just have a chit chat with them on how work is happening. Therefore, when in January he called me for such a tea break alone, I quickly ran over my targets, took note of challenges I have faced till now and the accomplishments I have had, I prepared myself as preparing for an appraisal discussion. The meeting didn't really go like that. We just had tea, he asked about my family, and told me about his. Then he said we will do the appraisal discussion in office.
Our meeting then became once a week and they would be everything except office work, from hobbies, to what I do in free time and he would share about his experience and his dream and career aspirations. Back at office, I started getting some real high profile projects, I was even sent on a 10-day international trip.
Once I was back from the trip, he again called me for a meeting, but this time it was in the conference room. He started by asking how the trip went, and in a few minutes of time moved the discussion to how he and his wife had a tiff during this time.
Next day during office hours, he invited me for dinner by sending an email, this was new to me. I did not respond, then he called me to the meeting room around 6 pm and started talking about my evening plans, when I started answering, he said, come on, let us behave like adults. I know you are interested in me, it's not as if I have invited you over to my house for a night, it's just dinner. Ok, if you are not comfortable, let us plan some other day. I just stood and he left the room.
I did not talk about it, but ensured I did not meet him alone and avoided him totally, about 2 weeks later, in the meeting room again, he asked me to wait once everyone left, he did so by saying, he would like to do a review with me. As everyone left, he came very close, held me with his arm around my waist and almost close to kissing me, said, how about tonight. I just froze, probably either sensing my fear or not being prepared himself, he laughed very loudly and then left the room.
Some days later I got a call that the HR person wants to meet me, and I was told that they want to discuss about the incident. Fortunately, the day the meeting was fixed, the HR person was on leave and his manager met me. On hearing the incident, he mentioned that he will pick it up with the relevant committee and respond on the way forward. He also mentioned that someone from the team had written to HR about an incident. He mentioned they will investigate with the manager, and revert.
On the 1st of march, I was called in the room, the HR person was there, a lady was there, she said she is from the companies sexual harassment committee and the HR person to whom I had reported was there.
They mentioned that the complaint I had filed was found to be false, the manager was just having fun and so was I, and hence they cannot take any action either against the manager or in shifting me out of the department. When I asked, how did they figure that out, as no one ever asked me about any detail or anything. They mentioned, they did an investigation which involved talking to number of the manager's team members, and they said while all of them reported that the manager was funny, no one mentioned that he was disrespectful to women, and none of them had ever been targeted this way, so much so that some of them even told them that they have gone for those lone tea meeting and found him to be a gentleman.
The disturbing part then started, they said, infact, I had said during the offsite that the smartest person was the manager and I had feelings. Infact they went on to say that when they talked to the manager, the manager mentioned that it was I who was wanting to be after him and giving passes, which is why he told me that he is married and has 2 kids.
I really did not know how to proceed, the HR team asked me to forget about the incident and focus on work deliveries. Couple of days later, I was communicated my performance rating, and it was poor performance, which meant I would have to leave the company in 2 months' time. When I told the manager how is it that my performance is poor, as all my targets are met, he simply said, that targets that you have met are as a result of the managers help and not alone, which is why this rating.
I wrote to the CEO and the very same day he replied by saying that the committee has done a fair investigation and they have communicated the findings to me.
I really do not know what to do, I am losing my job in 2 months, more so I am afraid that this whole thing of me trying to flirt with a married man will spread in the company and if that reaches my parents it is going to be impossible for me to bear and explain that I am actually not at fault.
I now plan to simply resign and not go to office form the coming week.
How did it end and Current Status
She needs our support, do provide suggestions.
Suggestion to Readers
Do provide suggestions to the author so she can deal with the current issue.