Dear Readers,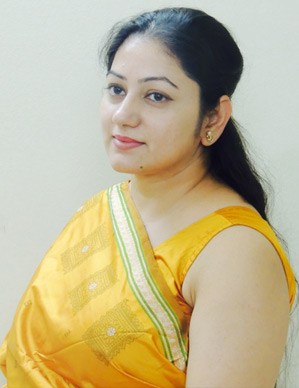 I would like express my deepest gratitude to each one of you who have contributed by sharing their part and made the Women at Workplace initiative into a movement which will bring about a change in the way women are treated at their workplaces.
The real authors of this report are the 3232 participants, who have put in so much faith in www.hrhelpdesk.in to be their chosen one to present their voice to each and every woman who would read this report and make a resolve to change their and the lives of fellow women.
We will make every necessary attempt to work closer on issues raised through the Voice of Women – A Survey on Women at Workplace survey to bring about a positive change, however, this would be requiring your constant support to be able to make our Workplaces, better Workplaces in the coming years.
The journey wasn't less than a grim one, it wasn't easy to ask women to share what they have been struggling all this while and still chose to remain silent. But, many women have stood up, and with great honestly and sincerity responded to all those questions, in some cases probably opening-up for the first time in front of someone. Today, like everyone else, they believe, that Silence won't help create a movement.
A lot been said and written many times before on women related issues, but now it is time for call to action. While making this report the constant effort was made to keep it simple, and close to what has been written and mentioned by the participants rather than making interpretations, which could have different meaning to what has been expressed.
This report is not a mere data, but a strong way of putting across the challenges, fears, apprehensions, hopes, ambitions and dreams women have with respect to their careers. To some it is financial independence, to some it is passion, and to some it is a way of earning their livelihood, or to extend the support towards their respective families by partnering the financial burden. Women, while constantly getting grinded and managing their responsibilities at personal level, still choose to work to be able to prove that they are equally effective in bringing value to the table when it comes to contributing towards organization objectives and willingly stand up to all the hurdles. All they need in return is an environment which allows them to be able to perform, to be respected and to be treated above all prejudices.
The key message to all the women would be to speak up for your rights. raise your voice and let others be alarmed that you won't give up because somebody other than you feel that you are not good.
You don't have to push yourselves to prove to others who you are, but you definitely need to restrict others who take you for granted. Lead as an example in whichever space you are, stand up for yourself and for others who require that strength to raise their voice against all odds.

22% women received justice when they filed a complaint about hostile behaviors in their workplace
5% women have not experienced any of the hostile behaviors in the workplace
85% women recommend that the best way to deal with hostile behaviors is by confronting them

86% women have experienced bullying and harassment at their workplace
58% women have been subjected to gender based discrimination
56% women have been a target of sexual harassment
35% women have experienced all the above 3 hostile behaviors in their professional life
1% women chose to file a complaint with the police, courts or government agencies
67% women get subjected to these behaviors in the first 5 years of the career
It's disheartening but the numbers are painful and we feel a lot has to be done before we can say that we are part of an organization which allows safety, respect and dignity. The behaviors of bullying & harassment, discrimination and sexual harassment are not new to women, infact, they are so deeply embedded into the workplace culture that it not only requires courage, but determination, dedication and above all the heart of a lion to continue in the corporate world and yet become successful women.
Let us build a womanhood which speaks for itself and which can defend itself
After all We are the Voice of Women 
With warm regards,
Amarpreet Kaur